Alana Rose Schiro is a contestant of the third season of Face Off, she placed 6th overall being eliminated in "Who's the New Who?". She also appeared as a contestant in Season 5 where she placed 8th overall being eliminated in "Cosmic Circus".
Season 3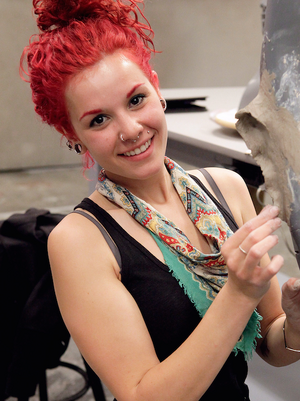 Season 5
Face Off portfolio
Trivia
It is mentioned that Alana has been dating Season 2 finalist Ian Cromer when she competed during Season 3.
Alana received several injures while competing on Face Off.
Alana used a lot of different obscure phrases during Face Off.
Social media