Jason Milani

Season 3 contestant
Personal Information
Age
25
Hometown
Hopewell Junction, NY
Occupation Info
Results
Season(s)
Season 3
Placement
9th
Eliminated on
"Supermobile"
Jason Milani is a contestant of the third season of Face Off, he placed 9th overall being eliminated in "Supermobile".
Biography
Jason Milani knew at an early age that he wanted to immerse himself in the special effects industry, with a particular passion for haunted houses. His exposure to shows and the world is where he learned most of his techniques to develop his skills. He attended the Tom Savini program at the Douglas Education Center. Laid back and easy going, Jason is also extremely hard working, especially when given a task. He approaches life with the same philosophy, "Go big, go extreme, and be fast."
Season 3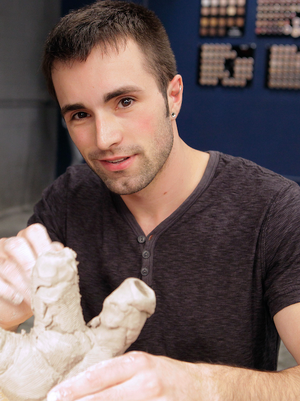 Jason, along with the rest of the contestants eliminated prior to "Monster Twist" (sans Joe Castro, who quitted), came back during the said episode and was offered a chance to get back on the show through a foundation challenge.
Face Off portfolio
Trivia