Megan Areford

Season 1 contestant
Personal Information
Age
24
Hometown
Pittsburgh, PA
Residence
Burbank, CA
Occupation Info
Expertise
Horror
Occupation
Special FX Makeup Artist
Results
Season(s)
Season 1
Placement
5th
Eliminated on
"Family Plot"
Megan Areford is a contestant of the first season of Face Off. She placed fifth overall being eliminated in "Family Plot".
Biography
Megan Areford is a self-proclaimed perfectionist, likes things to be in their place, and also possesses a very strong work ethic. Megan grew up in Pittsburgh, PA in a loving household with her mother and stepfather. At the age of seven, her grandmother taught her how to put on make-up and encouraged her to paint and draw. Megan decided to make special FX makeup her career and attended Tom Savini's Special FX School of Makeup located near her hometown.
Season 1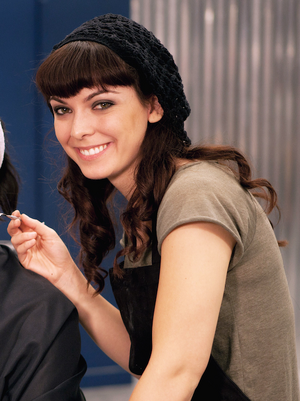 Episode
Placing
1.01
IN
1.02
IN
1.03
LOW
1.04
LOW
1.05
WIN
1.06
LOW
1.07
OUT
5th
Face Off portfolio
Trivia