"Twisted Trees" is the forth episode of the seventh season of Face Off. It first aired on August 12, 2014.
Foundation Challenge
Challenge: For their first foundation challenge, the artists' must choose a costume and create the superhero that wears it.
Guest Judge:

Mike Elizalde

Reward: Immunity

Top Looks: Vince & Rachael
Spotlight Challenge
Challenge: In teams of two, the artists' must create a larger-than-life twisted tree that is suffering from a malady.
Top Looks: Doc & Jason and Stella & Sasha
Bottom Looks: Cig & Drew and Damien & Vince

Winner: Jason
Eliminated: Vince
Final Looks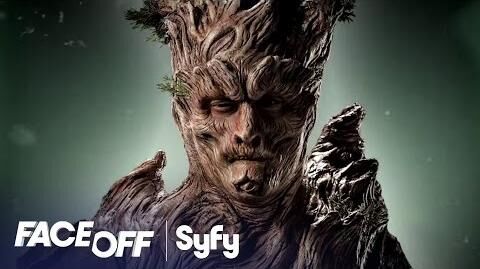 Promotional material
Trivia